TROY'S JANITORIAL LLC:
YOUR PATH TO A BETTER LIFE
At Troy's Janitorial LLC our goal is to provide reliable quality and affordable sanitation solutions for every business and institution we serve. We understand that every job we do is unique and we will consult with you to create a detailed schedule that fits your needs, whether you need a one-time spring cleaning, special event cleaning, or daily/weekly/ biweekly/monthly cleaning. This type of attention and personalized services is what has endeared us to our long-standing clients in the Eugene area.
Dedicated

A company is only as good as the work it performs. Troy's Janitorial LLC is dedicated to meeting all the expectations of our clients so that our reputation shines as much as the areas we clean.

Experienced

Anyone can clean but not just anyone can clean to meet the rigorous standards that the people of Eugene expect from a professional cleaning service. Our experience gives us the ability to clean and sanitize efficiently every time.

Professional

Being a professional janitorial service is more than just cleaning well. It necessitates a professional image and excellent customer service. When the people of Eugene call on us they get the professional janitorial service they are looking for.
Why choose green cleaning?
Scientific studies have shown that chemical cleaning products can be harmful to the health of people and animals. Allergic reactions, eye and skin irritations and respiratory problems are frequently attributed to toxic cleaning products. In addition to negatively affecting the health of families, employees, and pets, business productivity may also decrease over the long term when employees are consistently exposed to harsh chemical cleaning products. Opting for "green cleaning" has several advantages that prove to be less costly when compared to reduced efficiency in the workplace or increased medical expenses. In addition, green cleaning may also help to reduce energy costs.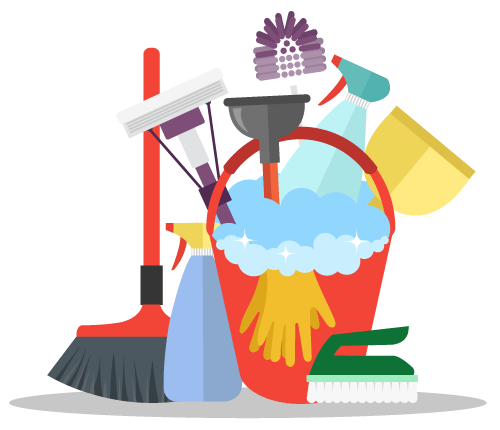 Eugene Cleaning Professionals
The Troy's Janitorial LLC Green Cleaning commitment provides the properties of Eugene with:
Having a clean environment to live and work in is no small matter. Cleanliness is important to make sure that everyone in the area stays healthy and can breathe easy. But having a clean environment is also important for mental health. Unkempt spaces are oppressive to the mind and undercut concentration and productivity. Let Troy's Janitorial LLC take care of it so that you can be happy, healthy, and get on with your life.
Certified non-toxic cleaning products
HEPA Vacuums
EPA recognized disinfectant
Non-ammonia glass and multi-purpose cleaners
Non-alkaline detergents
Advanced energy saving cleaning equipment
Environmentally conscious and knowledgeable staff
Proud to provide green cleaning services to businesses in the Eugene region, Troy's Janitorial LLC proudly uses highly effective green cleaning methods that completely sanitize offices safely and naturally.